HELP US GET TO KNOW YOU BETTER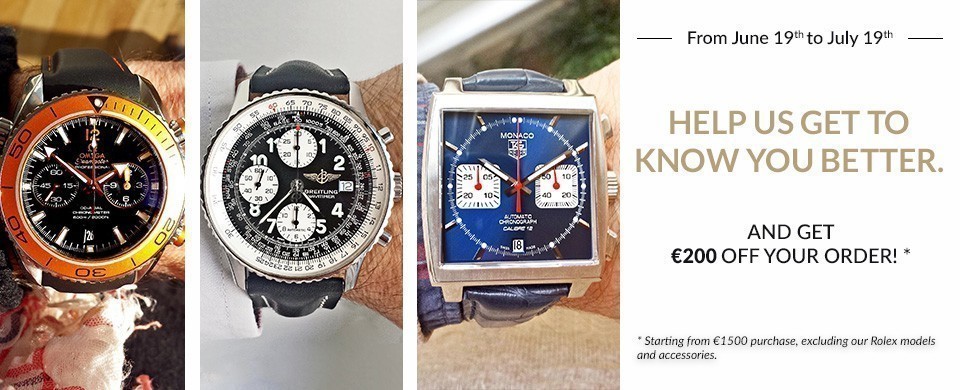 As a luxury items lover, you chose Cresus to acquire unique pieces.
We make every effort to give you complete satisfaction. That is why we would like to know more about you to offer you the most tailored experience possible.
To thank you for taking the time to answer, we will offer you a €200 discount, valid on your next watch, jewelry, handbag or accessory purchase.
Estimated response time: 2 minutes.