<
You're currently living in Lyon and you would like to buy a jewelry with confidence ?
Meet us at Lyon's Jewelry Shop, 27 rue Gasparin, to discover exquisite jewelry from great French jewellers, and gorgeous handbags at the best prices.

Located in front of Cresus' Workshop and next to Cresus' Watches Store, our new store just opened its doors and is hiding some treasures, signed by Pomellato, Hermès, Chopard, Chanel, Chaumet …that we invite you to discover.

The shop manager, Jessica, and her team, are welcoming you from Monday to Saturday to show you their collections!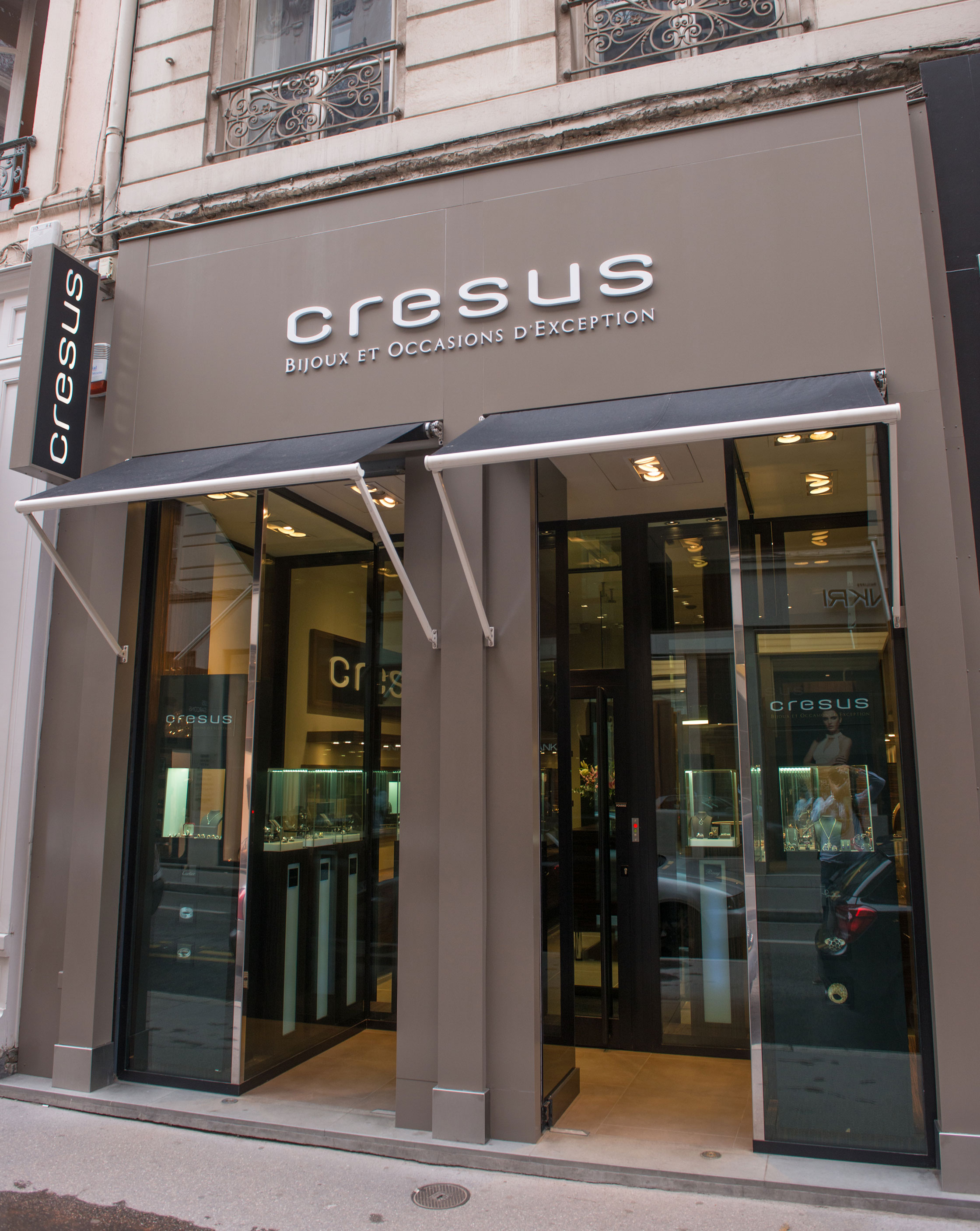 Monday and Friday from 10:10 am to 1:00 pm and from 2:00 pm to 6:30 pm.
Tuesday, Wenesday, Thursday, and Saturday, from 10:10 am to 6:30 pm.
Closed from 13:00 pm to 14:00 pm each first Saturday of each month.
Lyon's jewelry shop will be closed every Monday from July 29th.
29 Rue Gasparin 69002 Lyon
Mailing address :
CRESUS
BP 2222
69213 LYON CEDEX 02
Metro Station : Bellecour
Parking Garage : Bellecour
GPS : 45°45'30.939 - 4°50'0.152
Critizr: Envoyer une remarque
Tel: +33(0)4 78 37 31 92
Fax: +33 (0)4 78 37 44 48
Email:
bijoux@cresus.fr