See all the watches CARTIER
The Cartier Santos watch, a legendary design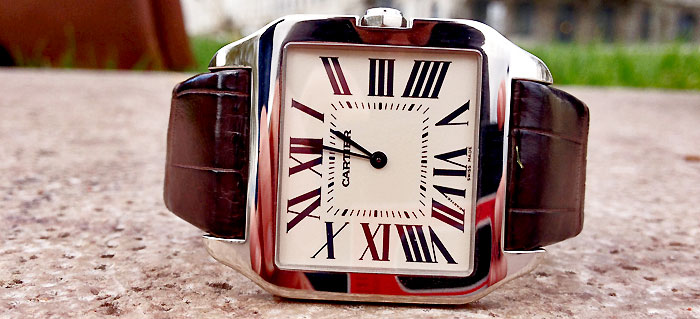 In 1904, Louis Cartier built Maison Cartier's first wristwatch model: the Santos was born. But how did he come up with the idea to create this model that would soon become an icon?
In reality, the watch was named after a very wealthy Brazilian, Alberto Santos-Dumont. An aviation pioneer, Santos-Dumont was dismayed with the fact that the pocket watches in fashion at the time did not allow him to quickly and easily measure his flight performances.
No problem: his friend Louis Cartier dreamed up a watch with a robust, solid design. It was only in 1911 that this model with a square case and rounded corners was first sold.
Today, there are several models including the Santos 100, the Santos-Dumont and the Santos Demoiselle.